ALERT
At long last, our live Symposium is proceeding full steam ahead – come join
our "D3 Family Gathering" on October 12-14th in beautiful Toronto.
We're delighted to announce the twice-postponed International Symposium on Molar Hypomineralisation and Chalky Teeth will be held in Toronto from 12th – 14th October, now that COVID constraints are subsiding and Canada is welcoming visitors again.
The Symposium is being designed for you to attend live as we're keen for everyone to have the chance to meet in person after two years of Zoom. There'll be lots of time for informal networking and structured discussion given the agonising wait to "meet and greet" our wonderfully eclectic D3 family – comprising heathcare practitioners, scientists, industry reps, government professionals, and affected public from around the world. Remember that a comprehensive solution to the Chalky Teeth Problem will require collaborative efforts across all these stakeholder groups.
There'll also be an online option covering the main sessions (keynotes, panel discussions, audience engagement) – supply your own drinks!
Symposium Flyer and FAQs
Please help us spread the word by sharing the Symposium Flyer across your networks – download this colourful infographic here and use our MORE INFO link to get more detail as planning unfolds.
Pre-registration
We recommend you pre-register now, using Save Me A Seat (below), as density limits and capped attendance may have to be applied for COVID-safety reasons.
For paid-up D3G members, it costs only AU$50 (≈US$36) to pre-register. You simply need to pay this deposit, noting it can be transferred to a replacement online event should the pandemic surprise us yet again. To Save Me A Seat, use the eShop below and select the dropdown option if you need to renew your subscription.
Non-members can also use the dropdown option to Join D3G & save a seat (AU$100) in one step – see Join D3G for terms of annual individual subscription.
Background to the Symposium
Learn more below about the ground-breaking history of this Symposium and the exciting Pre-Symposium projects that ensued.
WELCOME TO D3G'

s

"TORONTO 2020+" EVENTS

Welcome to D3G's evolving "Plan B" for what has become a series of international events addressing our translational goal of holistic attack on Molar Hypomineralisation (MH) and allied tooth decay – a global problem imposing substantial burdens at individual, social and economic levels (read more).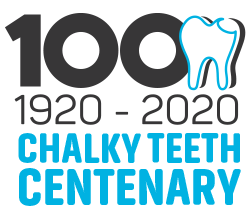 Before the pandemic came along, we planned to hold a live symposium in Toronto during 2020, commemorating the centenary of "chalky teeth research" (see here & here). As things have turned out, our enforced switch to online events – first the D3 Workshop in 2020 and then 2021's innovative D3 Research Incubator – has come with some unanticipated advantages including broader participation than might've been expected. Consequently, we anticipate that, once it eventually happens, our inaugural live Symposium will have evolved into a globally impactful vehicle for D3G's Chalky Teeth Campaign. Indeed, the 2022 pre-symposium projects announced below bring an exciting new dimension to this voyage of discovery.
As always, we welcome questions and tips for improvement.
Ben, Mike and Mike, on behalf of the organising team
Contact: toronto2020@thed3group.org
HOSTED BY
WELCOME TO OUR PRE-SYMPOSIUM PROJECTS (2022)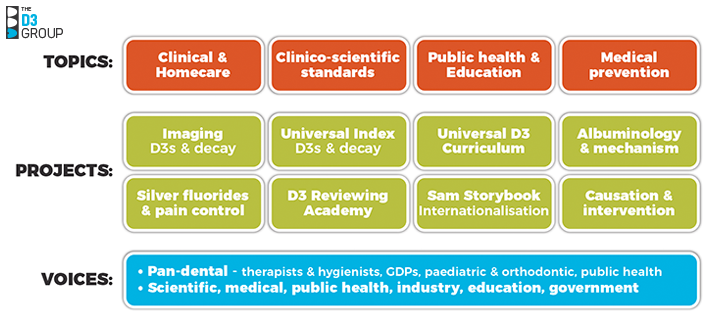 Consolidating remarkable gains from our 2020 D3 Workshop and 2021 Research Incubator events (details below), we're thrilled to announce 8 translational projects to be developed as a framework for the live Symposium in Toronto this October.
The interlinked projects span four core topics identified during 2020-21 as priorities for the MH field, and so range from clinical & homecare aspects through public health & education to biomedical science addressing causation and medical prevention. Notably, several projects hold broader significance across dentistry, public health and social good (e.g. Imaging D3s & decay, Silver fluorides & dental pain control, Universal Index for D3s & decay). As before, participants will include influential voices from across the sector – namely dental & other healthcare practitioners, scientists, industry, educators & government. See the infographic above for further details.
We're now assembling Cross-sector Taskforces to develop the projects, and will hold several online meetings over coming months. Expressions of interest are welcomed, contact us here.
KUDOS FOR THE WORLD-FIRST D3 RESEARCH INCUBATOR (2021)
Our 2021 D3 Research Incubator is over and what a blast it was! We're truly grateful to the participants from 28 countries and organisers for making it such a wonderful experience. The feedback has been thrilling, with many saying this innovative translational event was "history in the making" (we proudly agree). Learn more here and here.
For those who missed this unique event, the three 2-hour videos and "pre-event homework" (i.e. drafts for two future-shaping green papers about consensus research agenda, standards & guidelines) are available for your on-demand learning experience. Optionally, up to 7 hours of CE study can be certified. Simply follow the registration process here, noting prices start at only AU$50 (same terms & conditions as the webinar event). Don't hesitate to contact us with any questions.
HATS OFF FOR THE WORLD-FIRST WORKSHOP ON D3
s

(2020)

Our ground-breaking Translational Workshop on Molar Hypomineralisation and Chalky Teeth is over – hats off and thanks to everyone for making it such a wonderful experience! Who would believe such a breakthrough cross-sector gathering, involving 35 presenters from 16 countries, could succeed in the midst of a pandemic?

For those who missed it, this unique event remains available as a comprehensive Continuing Education (CE) pack, offering up to 7 CE hours of study with prices starting at only AU$50. Watch our 3-minute video trailer here, learn more about the D3 Workshop here, and register for the CE pack here.
WELCOME TO THE WORLD-FIRST SYMPOSIUM ON D3

s

(2022)
"Plan A", from 2020 – A useful milestone for reflection!
We proudly announce D3G's inaugural International Symposium on Molar Hypomineralisation and Chalky Teeth. This breakthrough event is an exciting step in our "Chalky Teeth Campaign" – a pioneering public-awareness initiative highlighting that, if appropriate research is done, much tooth decay should become preventable through medical intervention ("Healthier Babies = Stronger Teeth"). Such an advance would have massive social impact given that 1-in-5 children worldwide have "chalky molars".
This symposium prompts a "cross-sector call to action" and will use a translational approach to formulate key questions aimed at improving management of, and ultimately preventing, Molar Hypomineralisation and other types of chalky teeth. Aspects covered will include population health, clinical management, research, education, and science translation through to improved policy and products.
As elaborated below, we invite interested parties from academia, health professions, government and industry to help develop a collaborative event that is not only memorable but also transformative for social good.
Happily, we note that definitions of "symposium" convey not only lots of hard work (i.e. erudite discussion about a specific topic) but also the idea of fun (i.e. a convivial party, as after a banquet in ancient Greece). So, should others happen to agree, we propose that plenty of time be allowed for networking across the ever-expanding "D3 family".
Please feel encouraged to share the Symposium flyer (see below) and to contact us at toronto2020@thed3group.org
KEYNOTE SPEAKERS – TRANSLATIONAL THEORY & PRACTICE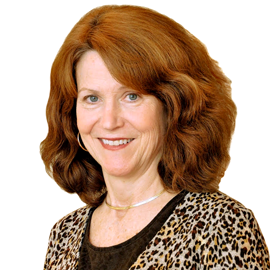 Jane Atkinson (NIH, USA): What is science translation and why plan for it early?
We feel privileged and are thrilled that the world authority on translational science, USA's National Center for Advancing Translational Sciences (NCATS), has provided a keynote speaker/facilitator to guide our collective thinking throughout this event.
Jane Atkinson directs the clinical Trial Innovation Network at NCATS and as such holds a wonderful perspective on how D3G might develop a global research network to attack the chalky teeth problem. And if that wasn't great enough, Jane is a highly experienced dentist and researcher who spent many years working at NIH's National Institute of Dental and Craniofacial Research (NIDCR). Read more about Jane here.
A big thanks to Christopher Austin (Director, NCATS) for making this possible, and to Jason Wan (NIDCR) and Eric Sid (NCATS) for facilitation.
Stanley Zlotkin (SickKids, Canada): My translational journey from lab to social good
It's hard to imagine a better inspiration for our D3 movement than Stanley Zlotkin and his Sprinkles Global Health initiative. Challenged by UNICEF to do something about childhood malnutrition 20 years ago, Stanley has since used science, wisdom and social entrepreneurship to deliver a culturally-refined product to help 15 million children in 60 developing countries annually. This herculean showcase for end-to-end translation has earned widespread recognition including Canada's top civilian honour and professional awards for knowledge translation and humanitarianism. This remarkable story also has a dental twist.
Trained as a paediatrician and researcher with a PhD in nutritional sciences, Stanley is founding director of the Centre for Global Child Health at Toronto's SickKids hospital, and professor of paediatrics, public health sciences, and nutritional sciences at the University of Toronto.
Read more about Stanley and Sprinkles here, here and here.
SYMPOSIUM THEME – "ATTACKING KEY QUESTIONS"
(DISCUSSION DRAFT)
Now that the D3 field is developing into an international movement that's both cross-sector and translational, a wonderful opportunity exists to improve global health through a networked approach. This advance in turn begs for a "translational roadmap" that takes us from today's beginnings through to a holistic effort directed at improving management of, and ultimately preventing, major D3s (download draft concept chart here). Fundamental to such a framework will be a staged set of questions that are pivotal regards where we're headed and approachable by today's capabilities. In turn, such key questions will underpin the conceptualisation of worthy global projects that can be approached translationally. (read more)
Please help us design this collaborative event
We think the following possibilities stem logically from what D3G has accomplished to date and aspires to achieve in the future, but they remain far from concrete – so please put your thinking caps on and send us any thoughts regards improvement and/or endorsement.
A. Addressing goals for the Symposium and thinking translationally, a first step is to ask "what needs to be discussed, and by whom?". The latter seems obvious given D3G's unique cross-sector foundations (see D below). And while the former might sensibly focus on highly prevalent Molar Hypomineralisation and its links to childhood tooth decay, the contextual importance of other D3s (including AI, fluorosis and enamel hypoplasia) should also be recognised. (read more)
Symposium Flyer
The original D3 Symposium flyer remains available to download here.